Teeth Whitening
The Right Way
Intelliwhite is the only professional strength at-home whitening system designed to remove persistent stains from the enamel of teeth. We don't polish, we whiten and we believe we do it better and safer than everyone else.
Sale
INDIGLOW
INDIGLOW is our most powerful teeth whitening light system. It is a patent-pending, first-of-its-kind, at-home tooth whitening light system that uses light in the violet/indigo spectrum to remove a broader array of stains.

Some achieved up to 12 shades whiter in one 20 min session. But we recommend 4 sessions minimum
The Pre-Whitening Treatment Paste combined with the INDIGLOW Light allows the pH neutral Whitening Gel containing 14% pure hydrogen peroxide to penetrate better and be more effective. 
The kit includes:
INDIGLOW™

Light with built-in BPA-Free mouth piece
USB Charging Cord

INDIGLOW™

Whitening Gel

INDIGLOW™

Pre-Whitening Treatment Paste
The INDIGLOW™ Light will vibrate for the first 20 seconds of the treatment to help combine the Pre-Whitening Treatment Paste with the Whitening Gel. The light will automatically turn off after 20 minutes.
Have in front of you, light (charged), INDIGLOW™ Whitening Pen, Pre-Whitening Treatment Paste, and a dry toothbrush
Squeeze a small, pearl size amount of Pre-Whitening Treatment Paste on to toothbrush
Dry front surface of teeth with tissue
In circular motion brush teeth moving from tooth to tooth, do not spit out excess – do not rinse
Make a wide smile and apply a thin layer of INDIGLOW™ Whitening Gel on teeth staying away from gum tissue.
Insert the mouthpiece of light into mouth, purple power button should be facing up. Make sure teeth are firmly pressed against mouthpiece, bite down on mouthpiece to hold firmly in place
Turn light on. You will feel vibration for 20 seconds. Light will stay on for 20 minutes
Remove Light from mouth and spit out any residue
Clean mouthpiece using damp cloth or with toothbrush and toothpaste, and wipe clean with a damp cloth
Repeat if desired. Otherwise, do not eat or drink for 20 minutes
Pre-Whitening Treatment Paste: Sodium Bicarbonate, Glycerin, Water, Xylitol, Bentonite, Zinc Oxide, Xanthan Gum, Sucralose, PVP, Potassium Sorbate, Sodium Benzoate, Stevia, Mentha Viridis (Spearmint) Leaf Oil, Disodium EDTA, Silica, Magnesium Gluconate
Whitening Gel: Propylene Glycol, Purified Water, Glycerin, Hydrogen Peroxide, Triethanolamine, Carbomer, Xylitol, Flavor, Potassium Nitrate
Q. Will INDIGLOW harm my enamel?
A. No, the INDIGLOW system is completely safe and does not harm enamel.
---
Jax221
March 31, 2020
OMG! Amazing whitener! I cannot believe how fast, how zinger free and how easy Indiglow made my teeth so white. My smile has never looked this good. Thank you IntelliWhite. Best beauty tool ever!!!
Eric
December 11, 2019
I'm so happy with this product!! It is so fast and so easy to use!! and makes it so simple!! I am getting compliments and people think I spent the big bucks at the dentist office!! This is a winner!!
Stacey Isaacs
December 8, 2019
Love it!!! I got this as a gift. I'm so happy I finally have something that whitens my teeth super fast at home while I watch tv and doesn't irritate my gums. This stuff is amazing!!!! Works super fast. You won't be disappointed.
IN THE MEDIA
intelliWHiTE is a multi-award winning teeth whitening brand created by celebrity dentist Dr. Jennifer Jablow. Famous first for creating the gorgeous grins of FORD models, talk show hosts, CEOs, fashionistas, music stars and celebrities, Dr. Jablow launched intelliWHiTE to deliver safe, professional strength teeth whitening products for at-home use.
Shop Now

What's the secret to a dazzling, white smile?
While the solution may not lie in recreating Ross's glow-in-the-dark grin from Friends, newer innovations make achieving that bright, natural-looking smile easier than ever—no blacklight required.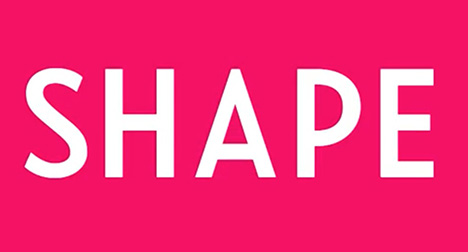 Beauty Sleep for Your Teeth
Celebrity dentist Jennifer Jablow created Intelliwhite Brite Defense Gentle Nightly Brightening Serum with plaque-repelling xylitol and whitening peroxide to prevent stains while you sleep.

Lighten Up!
"Besides flossing regularly, adding an at-home whitening device to your regimen can help remove surface stains without having to hit the dentist's office."

How to remineralize teeth by adjusting your daily habits, according to a dentist.
"When it comes to oral care, the more-is-more approach rarely has much draw. Besides brushing (and flossing) twice a day, many of us aren't seeking out additional ways to care for our pearly whites. However, that could be a mistake."

Color-Correcting Teeth Whitening is Now a Thing - and Ashley Graham's Dentist Made it Easy For Everyone to Try
"If you thought that it was impossible to whiten your teeth without an expensive visit to the dentist, I'm here to tell you it's very possible."

The Beauty & Skincare Products These Celebs Couldn't Put Down While Pregnant
"intelliWHiTE Coconut Oil Toothpaste Your smile's one of the most beautiful parts about you, so it should be a top priority in your self-care routine. Ashley Graham has used this safe coconut-oil toothpaste for her pearly whites."

20 Best Toothpastes to Get Rid of Bad Breath
As bacteria is the most common culprit, your best defense against bad breath is keeping your mouth clean. And that means finding the best toothpaste on the market.

Men's Health Grooming Awards
"Faster than a dentist office procedure, this at-home system will turn your teeth several shades whiter in under half an hour."

WHITEN WHIP-FAST
"Photoshop can't compete with results this quick. Intelliwhite's Cool Blue Pro uses an LED to whiten teeth up to 5 shades in just 25 minutes."

White Noise
"Dr. Jablow began our session, with a reality check. The really white teeth you see on celebrities are veneers or airbrushing -those colors don't appear in nature."

Double Agents
"Bright on! Silica and papaya enzyme brighten your teeth. Tester says my mouth feels like it was cleaned by a dentist."

Smile Saver
"Attention multi-taskers: Lip plumpers not only give you a sexier mouth; they can also help you look younger... For a temporary reprieve pucker up with Pout 'n Polish, a plumping and whitening duo. Then kiss skimpy lips good-bye!"

I Want a Confident Smile
"Straight Talk: If your skin has cool undertones it needs a cooler shade. Warm tones work best with warmer undertones."

Tooth Fairies
"Inside Job: These days a trip to the dentist can do more than fix your teeth."

Skin Deep
"The Smile Boutique in the dentist's office. Are teeth really whiter when a doctor makes the product?"