Sale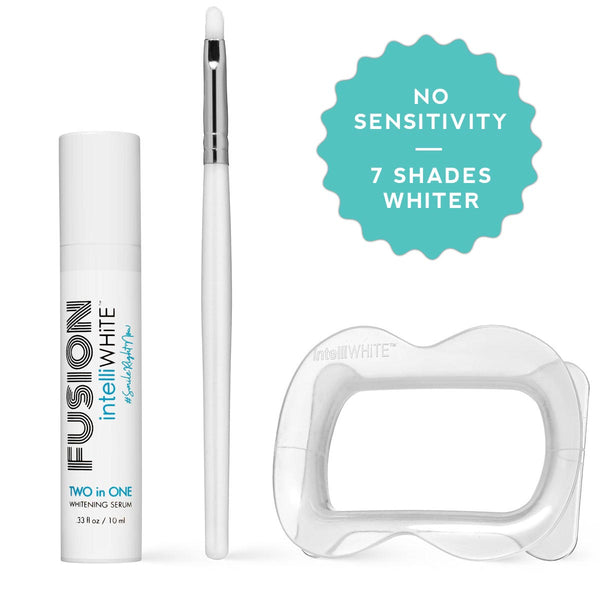 Fusion 2-in-1 Whitening Gel
A unique whitening complex formulated with a hybrid blend of peroxides for a premium whitening experience with no sensitivity. Whitening has never been so easy. Our new airless pump maintains the integrity of the peroxides and contains more whitening gel than our pens. That means you can whiten more often without running out! 

Fusion contains a hybrid blend of peroxides: hydrogen and carbamide.  Hydrogen peroxide breaks down faster than carbamide peroxide, so it releases most of its whitening power within 30–60 minutes. Carbamide peroxide, on the other hand, releases about 50% of its whitening power in the first two hours and can remain active for up to six additional hours. So you get both short and long-term whitening without sensitivity!
In an independent clinical study with 32 participants, after 10 days of use once a day participant saw on average 7 shades brighter equating to a 40% average increased brightness overall.
Brush teeth clean with toothbrush and fluoride free toothpaste or just water
Dry teeth with tissue prior to application
Insert mouth guard
Pump gel onto brush
Paint gel onto teeth
Wait 10 minutes and remove mouth guard
Do not eat or drink anything for 20 minutes

Water, Glycerin, Carbamide Peroxide, Hydrogen Peroxide, Triethanolamine, Carbomer, Xylitol, Flavor, Potassium Nitrate

---