Sale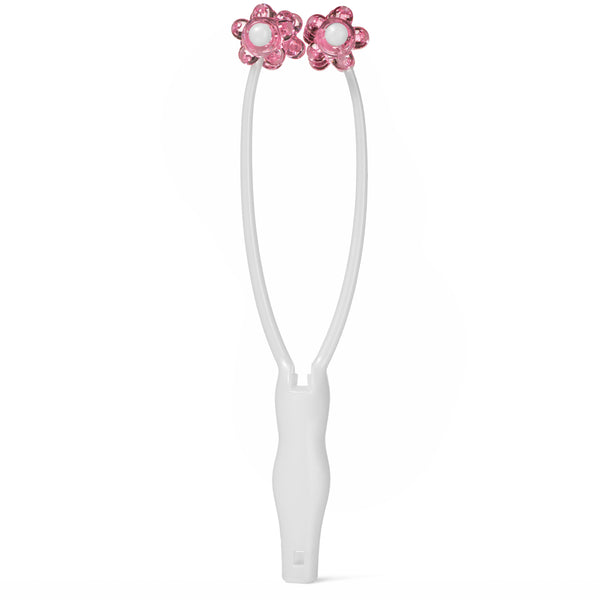 Jaw Relief Roller
Intelliwhite's Jaw Relief Roller is a uniquely designed Y shape facial roller with 30 massaging nodules designed to help promote relaxation. Easy to use Roller glides along the face and jaw line massaging sore and stiff facial muscles.
Face massaging helps temporarily increase localized circulation. Massaging help soothe muscle tension. Flexible design makes it easy to massage in different directions on the face.
Use am or pm daily

Massage position #1: Place roller wheels at the corners of your mouth and work back towards your ears, glide roller several times.
Massage position #2: Place roller wheels at angle of the jaw with wheels pointing up handle of the roller pointed down, glide the roller in an up and down motion several times.
Do each massage for 1 or 2 minutes daily
---