Sale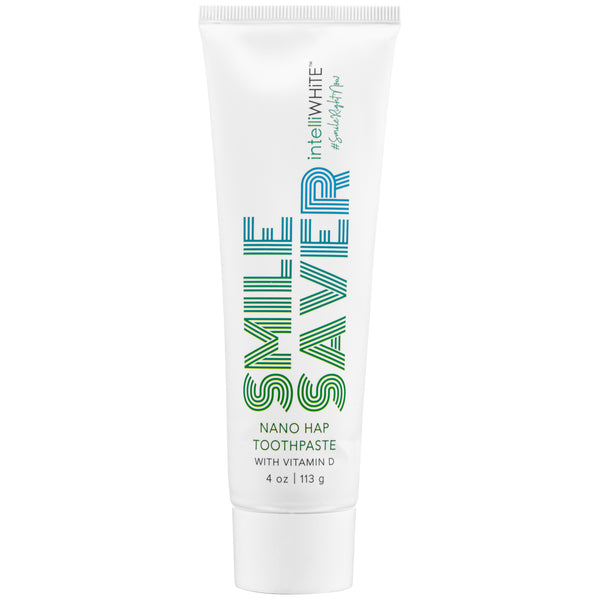 Smile Saver NANO HAP Fluoride Free Toothpaste
A new kind of fluoride free toothpaste formulated with Vitamin D and Nano -hydroxyapatite (an ingredient known to remineralize and strength teeth), a form of calcium that mimics the foundation of healthy tooth structure. This breakthrough technology is seen as the gold standard in modern dental care. Vitamin D is added to help with calcium absorption. Smile Saver also contains our patented stain removal complex and Xylitol to naturally fight plaque and stains. Zinc Chloride provides long lasting breath control.
Place a small drop of Smile Saver Toothpaste onto a wet or dry toothbrush.
Brush teeth for two minutes.
Repeat Twice Daily
Water, Hydrated Silica, Glycerin, Sorbitol, Pentasodium Triphosphate, Xylitol, PVP, Titanium Dioxide, Sodium Methyl Cocoyl Taurate, Cellulose Gum, Flavor, Hydroxyapatite, Cocos Nucifera (Coconut Oil), Sucralose, Calcium Glycerophosphate, Zinc Chloride, Cholecalciferol
---