Sale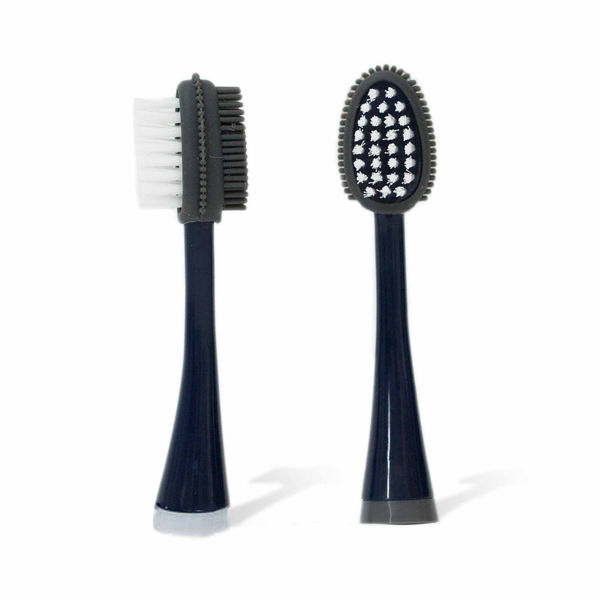 Sonic360 Replacement Heads
Sonic360 dual-sided patent pending toothbrush replacement heads with tightly-packed cleaning bristles on one side and silicone polishing nodules on the other. Nylon bristle head designed to remove plaque between teeth and at the gum line. Silicone nodule head polishes teeth to remove stains and plaque build-up and gently massage debris from mouth.
3/4"L x 1/2"W x 3-1/4"H
Set of two
Out with the Old
Remove your old Sonic360 Toothbrush Head by grasping the handle and the brush head, then gently pull them apart from one another. The two pieces will separate without twisting.
In with the New
Attach the Sonic360 Replacement Head by inserting it onto the metal tip of the Sonic360 Toothbrush handle.
Q. How often should I replace my toothbrush head?
A. Every 3 months.
---